Connecting #sportbusiness
with smart investors.
Partnering with Sports Tech companies and right holders
Collaborative approach sharing objectives and benefits to achieve innovative and optimal deals
Define the winner sponsorship offer and attract top world class brands in the new paradigm of sport partnerships and sports marketing
Connect Sports Tech companies with smart funds and accelerate their growth working with best properties and brands
Invest in your venture, attract smart funds or sign sponsorship deals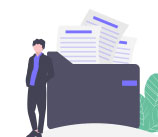 Define best in class offer to outperform objectives

Teaming up to win and make it happen using our extensive network

Send us your contact details
We will be in touch to see best way to help you
with your venture.
Contact us to see where
we can help you
Sponsorships
Sports Marketing
Sports Tech ventures
Sport Investments
FAQ
Cookies
Privacy Policy
LinKedIn
Copyright 2020 #Sportbusiness. All Rights Reserved.